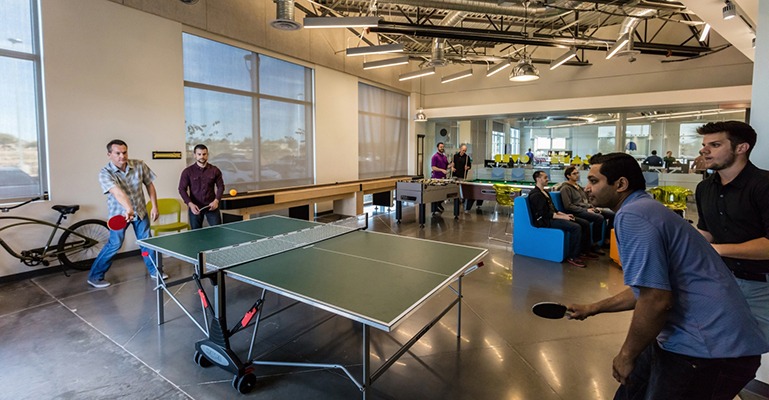 Work Perks
Learn and earn.
DriveTime encourages you to improve your performance and professional development. All regular full-time and part-time employees who have completed six months of continuous service are eligible for assistance with tuition costs.
The maximum reimbursement of tuition and registration fees will be up to $5,250 per calendar year for a full-time employee and $3,150 for a part-time employee.
Community College and University:
A or B = 100% reimbursement
C = 80% reimbursement
D or F = 0% reimbursement
To learn more or apply, send an email to Tuition Reimbursement.
DriveTime knows how important it is for parents to bond with their new baby. For this reason, we offer paid maternity and paternity leave to employees with at least one year of employment as of the date that their leave begins. For more details on maternity and paternity, click here to view or download Maternity and Paternity Leave [PDF].
Please refer to the Full-Time PTO Accrual chart on the Time Away from Work page on this site.
Email the Total Rewards Team for more information and to request a leave.
DriveTime offers childcare discounts through Child Care Network and Sunrise Preschools. This includes 10% OFF weekly tuition, and waived registration fees.
DriveTime provides you the option to purchase pet insurance through GuidanceResources and Nationwide. Premiums vary based on the age of the pet, species, size (as an adult), plan type, deductible, and state of residence.
To learn more, visit the Guidance Resources website (Web ID: DTEAP). Type "Pet Insurance" in the search bar. Then click on "Protect your pet and save money".
Other Work Perks include an employee referral program, tool allowance, employee purchase programs, PTO rollover, ticket discounts and more. Visit the My DT Benefits website for more information.
Note: you must be enrolled in a DriveTime medical plan to take advantage of these perks.