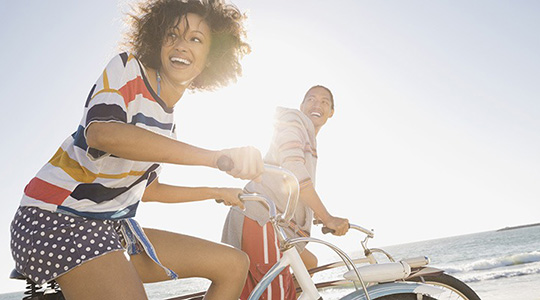 Time Away from Work
Paid Time Off (PTO) can be used for vacation, illness, injury, and/or personal business. You will begin to accrue PTO upon your date of hire. PTO may be taken as soon as it is accrued, subject to the approval of your supervisor.
When taking time off, you must use available PTO before taking time off without pay. The PTO accrual rate for an employee is based on the length of employment, with the rates being adjusted on the anniversary of the employee's date of hire.
All employees are eligible to roll over up to 80 hours of PTO to the next year. The remaining balances at the end of the year (up to 80 hours) will be available for use at the beginning of the following year. 
Full-Time PTO Accrual
| Length of Service | Classification | Paid Hours per Year |
| --- | --- | --- |
| Less than one year | Hourly/retail sales (non leader) | 88 hours |
| Less than one year | Salaried | 128 hours |
| Between one and three years | All employees | 136 hours |
| Between three and five years | All employees | 160 hours |
| Five or more years | All employees | 192 hours |
Part-Time and California Employees
Part-time employees are eligible to earn PTO based on the number of hours they work. California employees have separate PTO accrual rates. PTO information for part-time and California employees can be found in the Benefits Owner's Manual [PDF].